We rarely venture across the Bay, but we felt like an outing on Saturday so we headed for the hills above Oakland to explore a hidden gem for the curious...the Chabot Space & Science Center.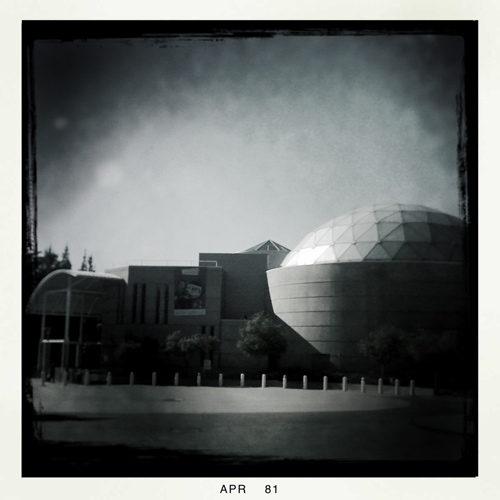 Space is fascinating, don't you think? Chabot has two planetariums, three telescopes, and lots of space & science exhibits. We were worried it was going to be geared too much toward kids, but we really enojoyed our afternoon there. We were able to look at Venus through 'Leah,' Chabot's oldest and first telescope: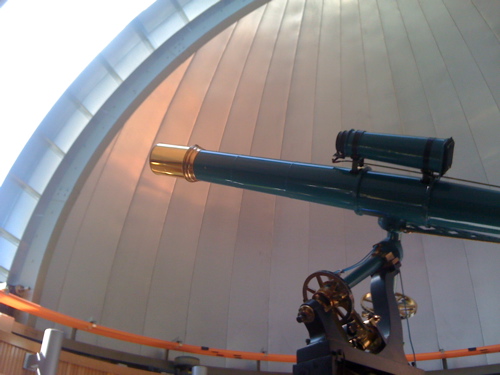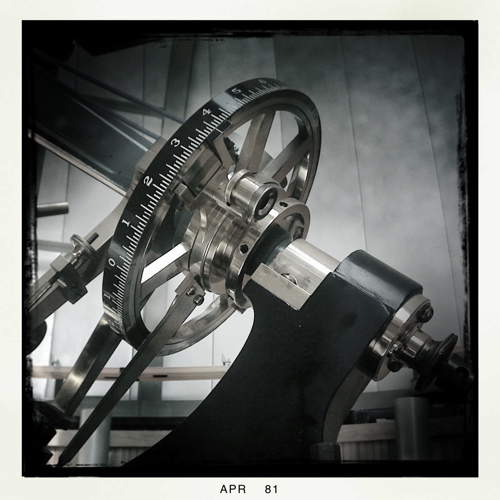 We also saw the sun through a special telescope whose filters allowed you to see the 'processes'...the shooting jets of plasma visible at the edge of the sun. AWESOME! Plus Scott, who is enamored of the early space programs got to play in a replica of a Mercury capsule...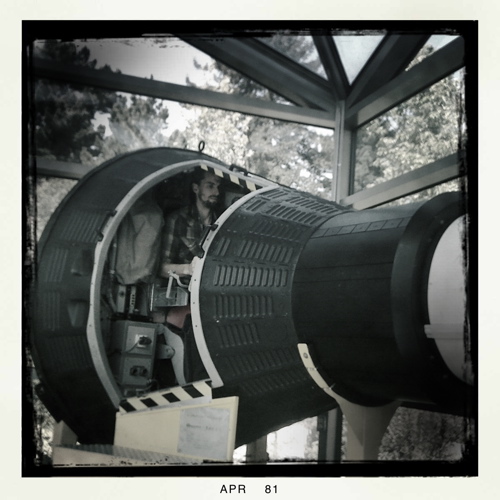 ...and dress up as an Apollo astronaut...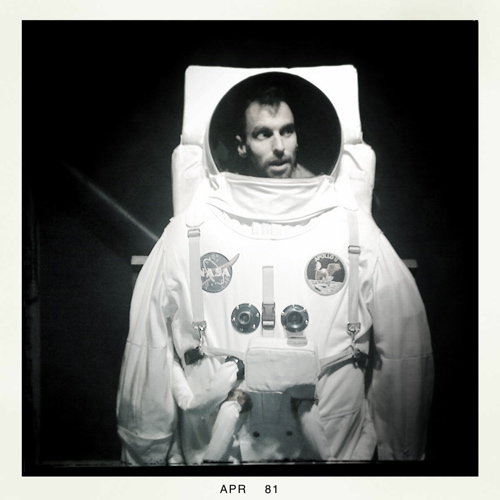 After visiting the Chabot center we munched on astronaut ice cream and took a stroll in the redwoods surrounding the building. We had an awesome Saturday...if you want something fun and different to do in the Bay Area I highly recommend it! We want to go back sometime to see the telescopes in action at night. Wouldn't that be a fun date?