Last week Scott and I did a quick hunt in the Marin Headlands for the rare (endangered!) Mission Blue Butterfly. He had gotten the scoop on this little insect a few days earlier on a ranger led walk and I wanted to see one, too!
The Mission Blue Butterfly only lives in a few places in the Bay Area, and was one of the first insects included on the Endangered Species List, largely due to loss of habitat. While the adult butterflies munch on nectar from many flowers, this butterfly species relies on lupine plants & flowers as food for the caterpillars and a place to lay eggs...no lupine, no Mission Blue Butterfly.
It was pretty windy the day we went out. We saw a few other species of butterflies, lots of wildflowers, and even some bluebirds, but had just about given up on the Mission Blue when we had a possible sighting on the side of the trail...You must be careful though, because the Mission Blue Butterfly has a few look-a-likes. To be sure you've spotted a Mission Blue Butterfly you must check the underside of the wings...if you see TWO rows of black spots, and the black spots have a white ring around them, THAT is a Mission Blue Butterfly.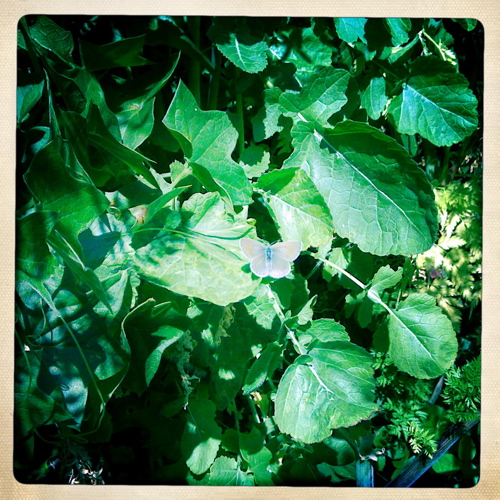 To learn more about the Mission Blue Butterfly start HERE!