Eighteen down, 3 more to go in the series. I just bought #19, but I'm going to squeeze in a few other books first, I think. I'm not going to bother with a review or summary because 99.9% of you are uninterested in this series. But I DO want to show you what I found inside: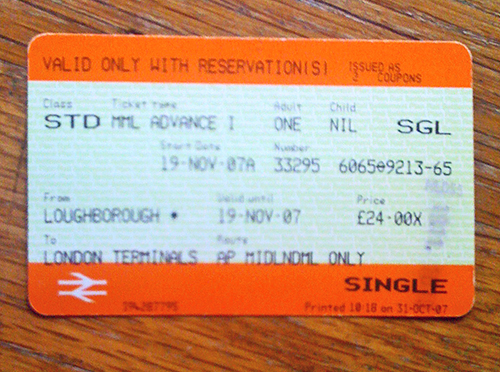 An old train ticket from Loughborough to London! Loughborough is here:
Another reason I love buying used books...you can find old bookmarks, receipts, news clippings, inscriptions...Along the same lines, have you seen the blog Forgotten Bookmarks? So interesting!