This post was originally published on PhotogWife in June 2011
Awhile ago Scott came home from Yosemite with this stunning night shot: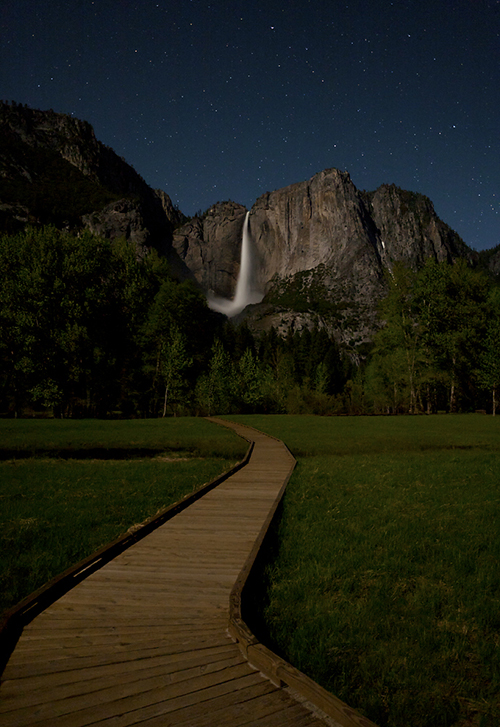 I fell in love with the colors and the cool, quiet feeling of sneaking around a meadow at night. Ever since, I've been seeing night-photography related items on the interweb. Coincidence? Hive mind? I don't know, but I like it!
Another thing about Scott's photo above...no star trails. It makes it feel more like you're there, don't you think? If you're thinking about doing some night shots, HERE's a link to a nice little video tutorial we saw on Petapixel...including a nice trick to figure out a no-star-trail exposure