Diane, the lovely keeper of The Dew Drop Inn, has a creative and thoughtful tradition that starts off her new year. She dispenses words to friends and strangers to do with what they will [click HERE to let her explain it]. This year she expanded her tradition to include the interwebs, and my word is: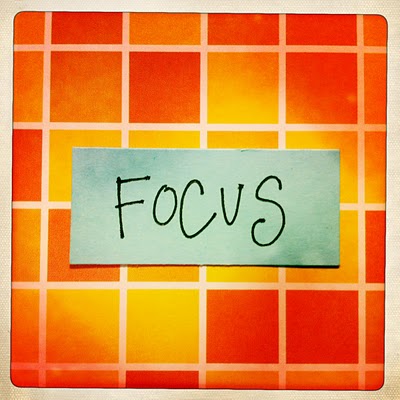 It's a good word for a distract-able procrastinator who piles a lot of stuff on her plate, don't you think? I love it and I love the orangey squares in the background.
This week I'm focusing on good memories of my grandma ♥
Check out all the beautifully presented words HERE at The Dew Drop Inn and check with Diane to see if she's got a word left for you!