Monday has come around again...time to make a MESS! Today's mess: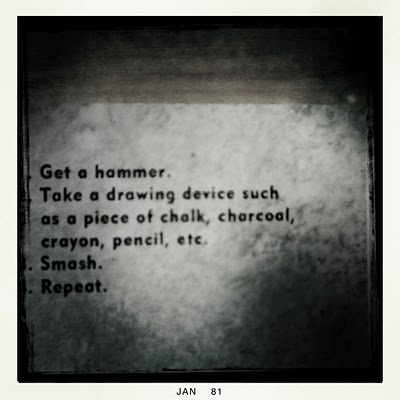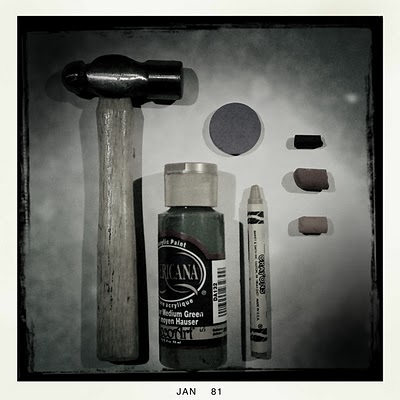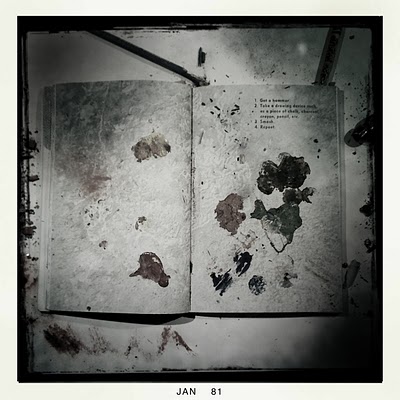 smash! I smashed oil pastels, a crayon, a willow charcoal stick, a watercolor cake, the end of a colored pencil, the end of a sharpie. The paint was my favorite because it didn't just turn into powder and fall off the page, so I smashed drops of paint a few times. Fun ideas: get a regular sized hammer, smash harder, go outside and not worry about the crayon bits flying around in the office.
Messy Monday Bonuses:
[finally messy buns are in style...I've been doing my hair this way since high school...well, minus the yarn. I'll try it sometime soon :) ]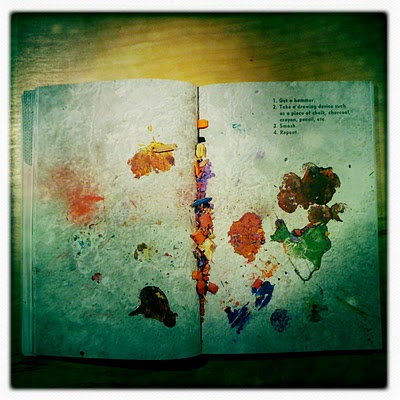 Have a good monday...make a mess!