Today I wanted to share a example of my impatience...my need for instant gratification. I had a great idea for a bracelet yesterday...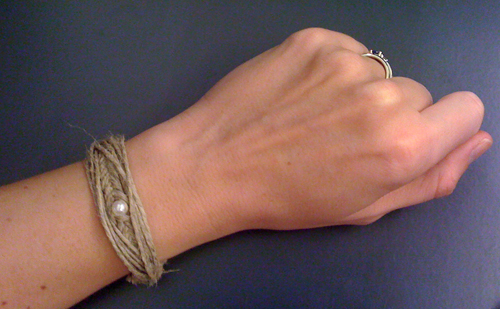 It's hemp twine with a faux pearl bead. The bead is strung on what I call a fish braid (these look really pretty in long hair too...), surrounded by some loose strands of hemp. Looks cool, right?
Hemp is kinda bulky and I struggled for a while with how to finish off the bracelet. I considered different knots, beads, wraps, elastic...I thought it would be best to go to the bead store and see what clasps they had that might work. BUT I couldn't wait that long...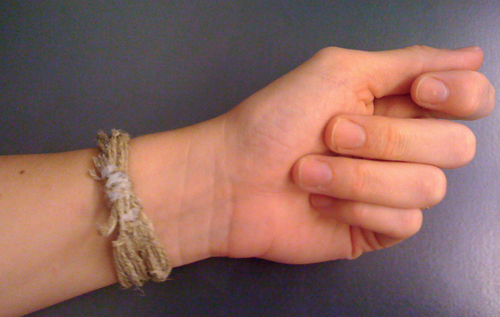 I wanted my bracelet NOW. I knew I wouldn't get to the bead shop for days, weeks even. So what you see here is a tangled mess of knots, loops, and extra strands wrapped around, covered in a gluey mess. The glue is the white goo you see...it actually dries clear, but this was after I got out of the shower. Yeah. So this will stay on for a while, then on to something new...or maybe an improved version of the mess I made here.
I'll show you a cool piece of jewelry later this week that is distinctly NOT a mess. It's beautiful, even.
Happy ♥ Day